Lark and The Hornet's Nest are now available in Kindle editions!
Lark
Set in seventeenth-century England under Cromwell, Sally Watson's Lark combines historical intrigue with romantic adventure in the high-spirited tale of a young girl who escapes from her uncle's stolid Puritan family.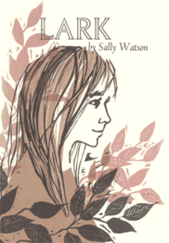 The daughter of Royalists exiled to France, thirteen-year-old Lark finds the prospect of marrying her cousin Will-of-God so distasteful that she decides to flee to the home of her sister in Scotland. On the way, she meets young James Trelawney, a Royalist spy whose annoyance with her slowly turns into concern and companionship as the two experience many harrowing, and occasionally humorous adventures. An unexpected encounter with Will-of-God, and a battle in which James is seriously wounded, finally lead the pair to refuge with a band of colorful Gypsies.
How Lark's grandparents rescue the two, along with the young King Charles, is revealed in the suspenseful climax to this adventure, which gives an authentic picture of a fascinating historical period.  ~ dust cover insert
Purchase on Amazon.com: Lark (Sally Watson Family Tree Series)
---
The Hornet's Nest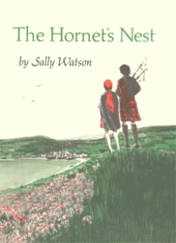 In 1774, thirty years and one generation after Highland Rebel, the Camerons have returned to Scotland and are living under the English occupation with their five children. Ronald and Lauchlin, the oldest, wage private war, presently abetted by third cousin-twice-removed 'Uncle' Matthew, Jade's younger brother, and as reprehensible as she could have wished. To avoid being hanged, the three go to the loyal Tory Lennox cousins in Virginia. A lot of opinions get revised before they end up having a go at a third King George. Will everyone get back to their beloved Highlands?
Purchase on Amazon.com: The Hornet's Nest (Sally Watson Family Tree Series)